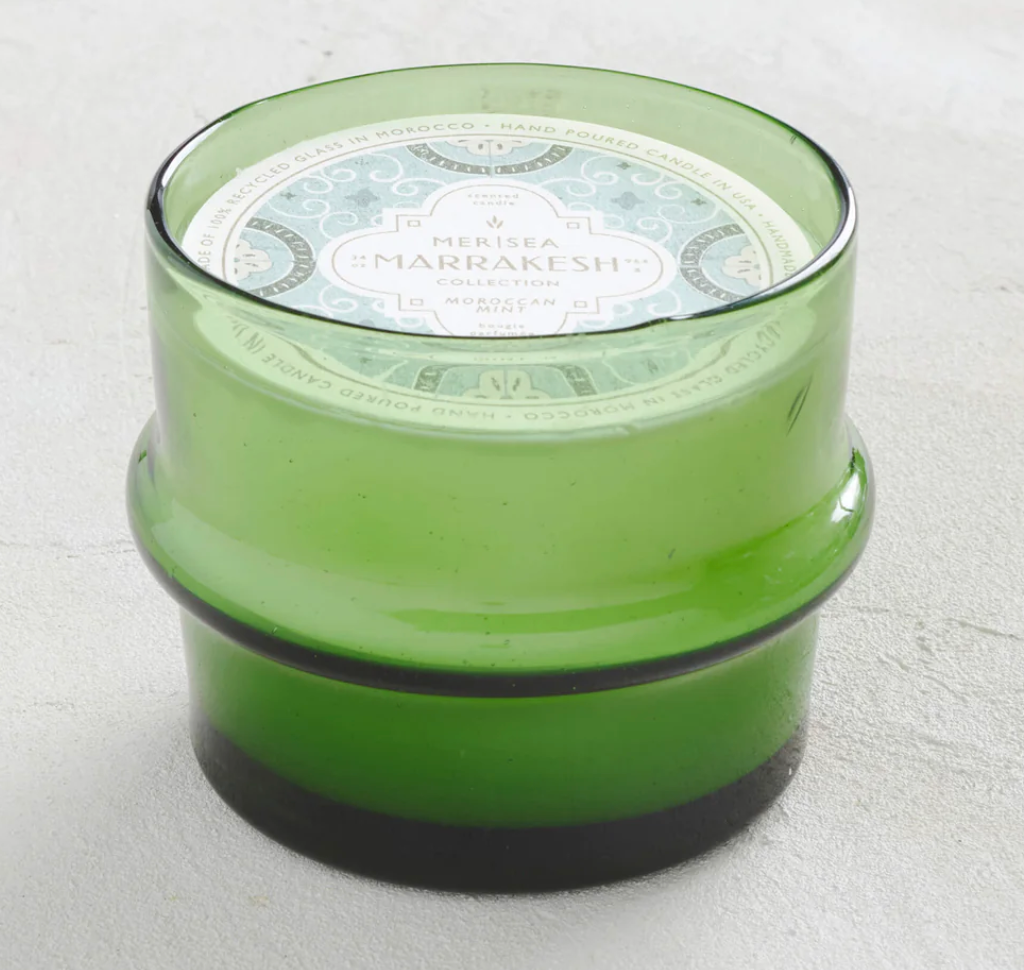 USA
Moroccan Mint Large Green Glass Candle
spearmint | bergamot peel | damask rose
With herbal tones of sweet spearmint, bergamot peel and damask rose, everything about our Moroccan Mint says let's slow down and appreciate the moment.
The unique 13 ounce candle is showcased in recycled beldi glass and is sure to make a statement. Working with the Kessy Beldi company from Morocco, we have married their beautiful handmade glassware with our hand-poured candles to create one-of-a-kind artisan pieces. Made from recycled cola, beer, and wine bottles, we present our umber, green and clear glass Marrakesh Collection to you. We're certain you'll keep using them as everyday glassware and vases long after the candle is gone. From one-time use to full-time use, these glasses are unique ... reminding us of the artful beauty of handmade things.
Handpoured in the USA
ABOUT THE BRAND:    MERSEA's story began in 2013 with singular passion in mind: Travel, and the nostalgic scents that come along with it. Fascinated by scent's ability to transport the body and soul to places old and new, this led our founders to uncover the creations of artisan found in corners around the world. Now, MERSEA is no longer exclusively a destination for scents and self-care, but a curated collection of travel essentials crafted entirely for your journey—wherever you may go.
---
Share this Product