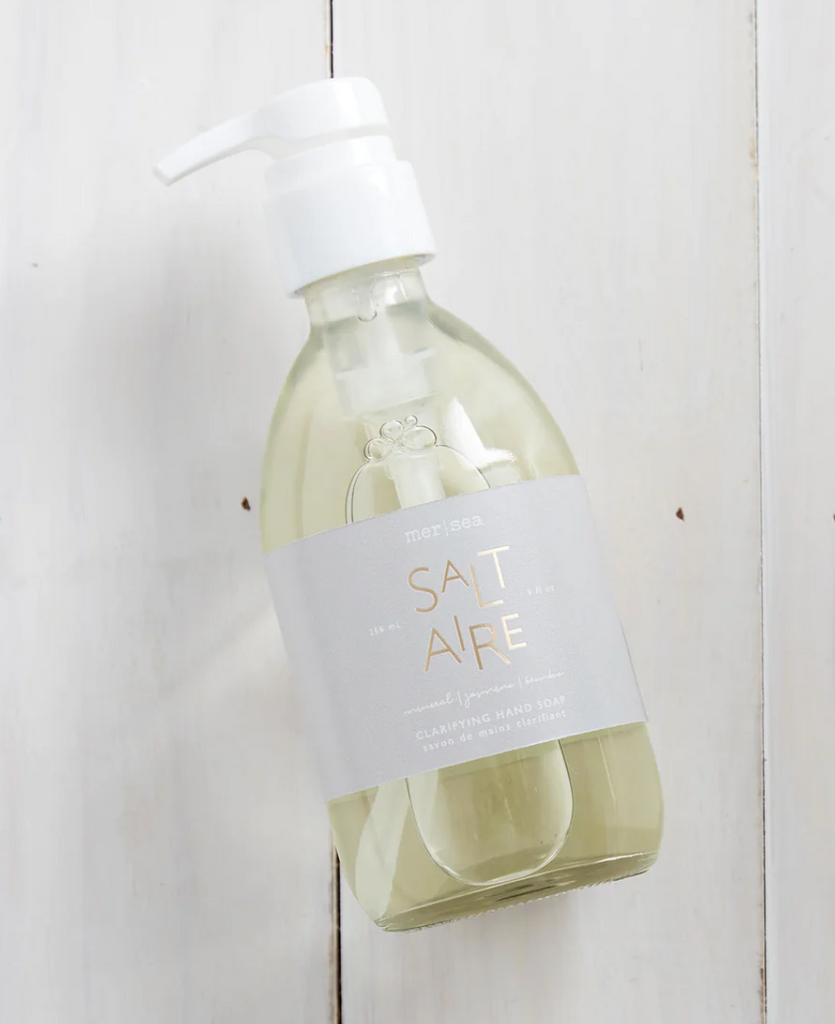 USA
Glass Hand Soap Pump - Saltaire
sweet wood | bamboo | citrus | jasmine 
The healing power of rich salt air, restoring the soul.
Drawing from the elements of life outdoors, this mineral scent celebrates the alluring rhythm of the sea.
The elegant glass bottle with washed colorway packaging sits beautifully in any kitchen or bathroom, while our sea-infused formula will soften and nourish your skin. Enjoy any of our fresh scents in our rich, lathering soap.
Paraben-Free
Sulfate-Free
Phthalate Free
Cruelty-Free
Made in the USA
ABOUT THE BRAND:   MERSEA's story began in 2013 with singular passion in mind: Travel, and the nostalgic scents that come along with it. Fascinated by scent's ability to transport the body and soul to places old and new, this led our founders to uncover the creations of artisan found in corners around the world. Now, MERSEA is no longer exclusively a destination for scents and self-care, but a curated collection of travel essentials crafted entirely for your journey—wherever you may go.
---
Share this Product