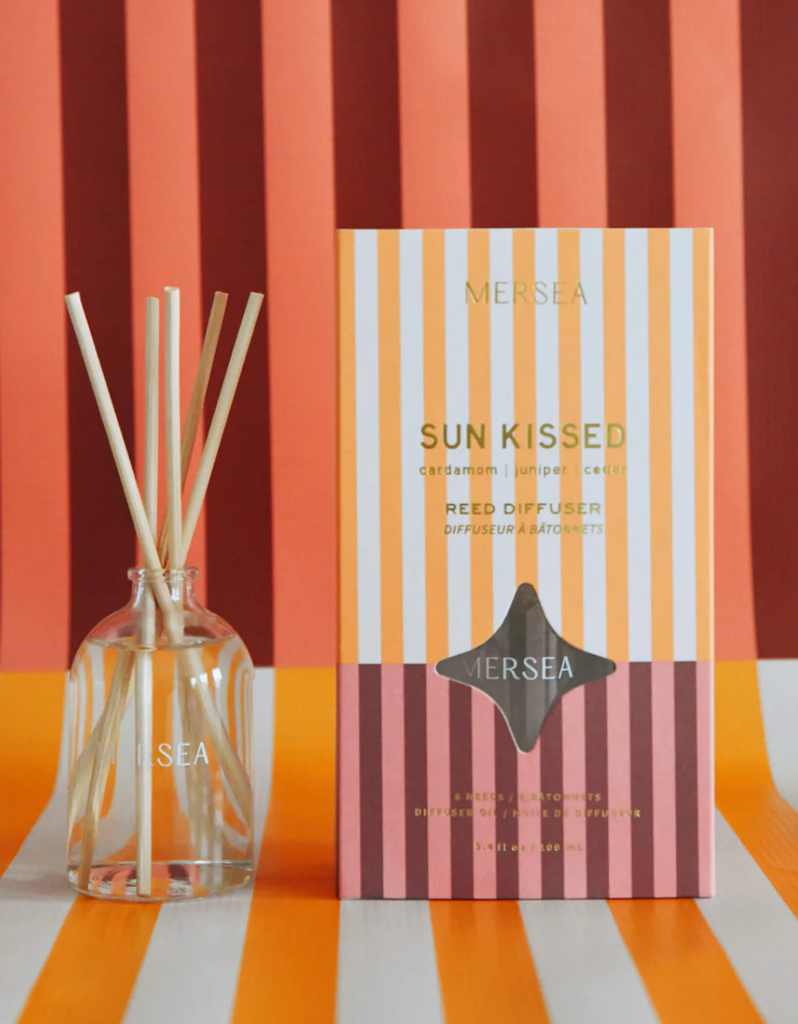 USA
Reed Diffuser - Sun Kissed
cardamom | juniper | cedar
A little sun, a little surf and a little bit of citrus–a perfect combination for an energized feeling. Sun Kissed is a playful scent inspired by orange groves with top notes of lemony cardamom and sweet, woody juniper. Hints of floral, cedar and sandalwood round out this spirited scent.
Just right for the places you don't want to burn a candle—our petite diffuser is great for rooms big or small. The fragrance carries well through our wooden reeds and the engraved bottle is a perfect detail that makes this a special gift. Glass bottle has a rubber stopper and aluminum pull seal. Includes six wooden reeds. Made of essential oils and fragrance.

Hand-filled in the USA
ABOUT THE BRAND:   MERSEA's story began in 2013 with singular passion in mind: Travel, and the nostalgic scents that come along with it. Fascinated by scent's ability to transport the body and soul to places old and new, this led our founders to uncover the creations of artisan found in corners around the world. Now, MERSEA is no longer exclusively a destination for scents and self-care, but a curated collection of travel essentials crafted entirely for your journey—wherever you may go.
---
Share this Product