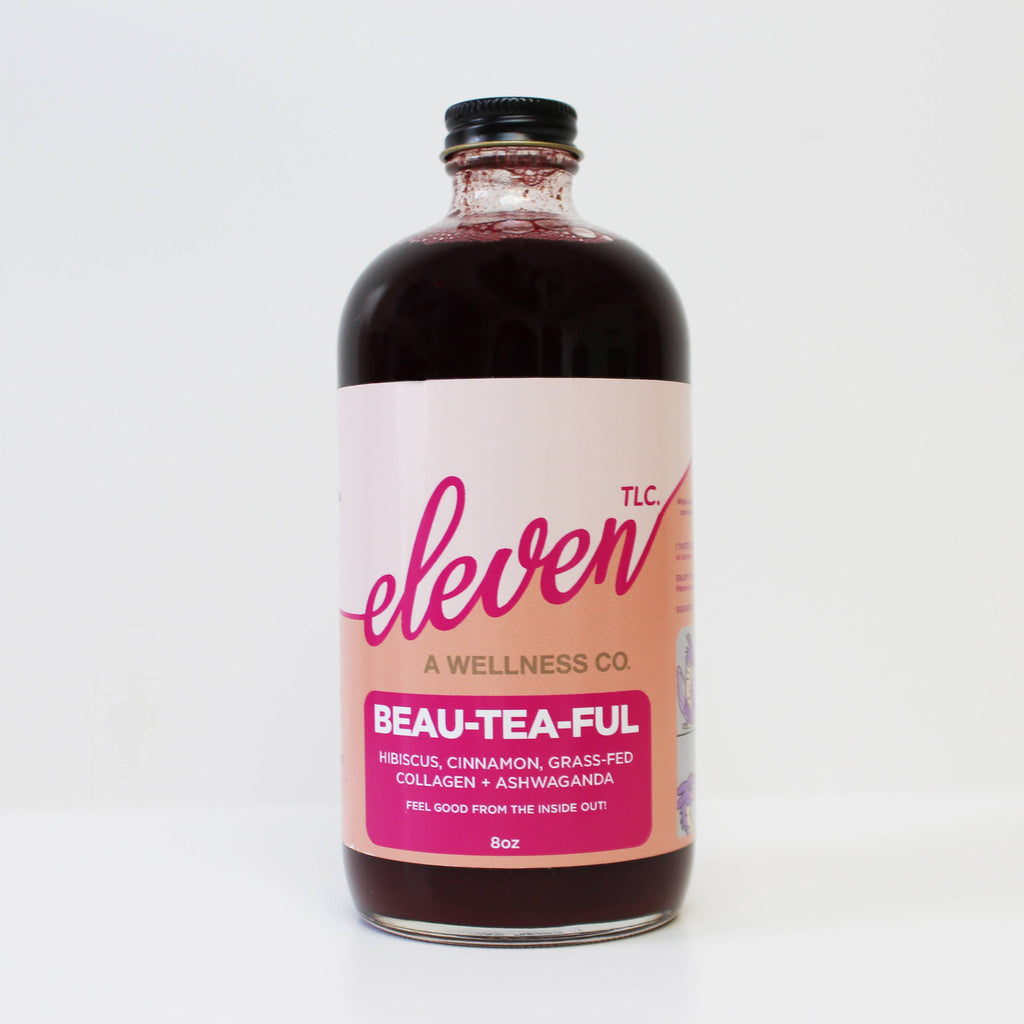 USA
Beau-Tea-Full Hibiscus Collagen Potion
What is beautiful is that which is strong. So take care and start nourishing your body from the inside out! Enjoy this versatile potion that is not only delicious but has benefits to boot!
I TASTE LIKE: Rich hibiscus berry with a touch of cinnamon.
ENJOY ME: In lattes, coffees, h2o (still or sparkling) in smoothies, tea, or in a cocktail.
SUGGESTED USE: 2-3oz adjusted to taste
BENEFITS: Grass- fed Collagen Peptides is good for the skin, hair, nails + gut Ashwagandha - Stress, Anxiety + Mood Booster
FEEL GOOD FROM THE INSIDE OUT. DRINK YOUR DAILY POTION FOR A BETTER YOU! #sobercurious #fancynonalcoholic
About the brand: This woman owned, AAPI business focuses on crafting DELICIOUS lattes, potions, teas + coffee utilizing botanicals, adaptogens + herbs. They take pride in high-quality, ethically sourced ingredients. They invest in organic and sustainable options, carefully considering what they put in our drinks and differentiating ourselves as a brand you can trust.
---
Share this Product