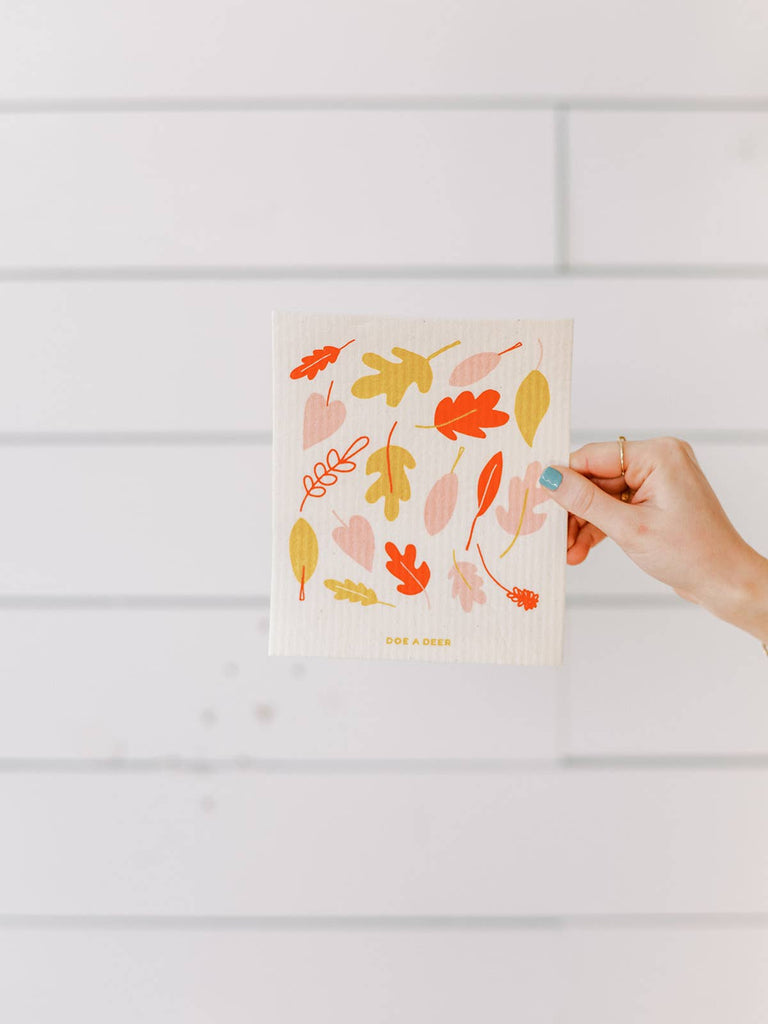 USA
Leaves Swedish Dishcloth
Leaves are falling and I'm falling for this super cute Swedish dishcloth! Ready to bring all the fall vibes into your kitchen!? This little guy will add the perfect touch.
Benefits & Features:
Reusable, absorbent dishcloth perfect for cleaning dishes, countertops and more.
Unique, hand-illustrated designs printed with water-based ink that won't fade
7x8 inches of 80% biodegradable cellulose + 20% natural cotton (eco-friendly, yay!)
A high-quality product that can last 4-6 months
Saves time by requiring fewer washes than normal dishrags (toss in the washing machine or the top rack of your dishwasher when it needs a good clean)
Dries flat and easy to store (even though you probably won't want to because they add such a pretty pop of color to your kitchen)
Printed with water-based inks on a white background 
We love this women owned brand that creates unique, one of a kind products for your home. With your purchase you a supporting a small business, based in Iowa, that believes in created eco-friendly products, as well as fostering a community where women of all walks of life feel safe and welcomed. 
---
Share this Product