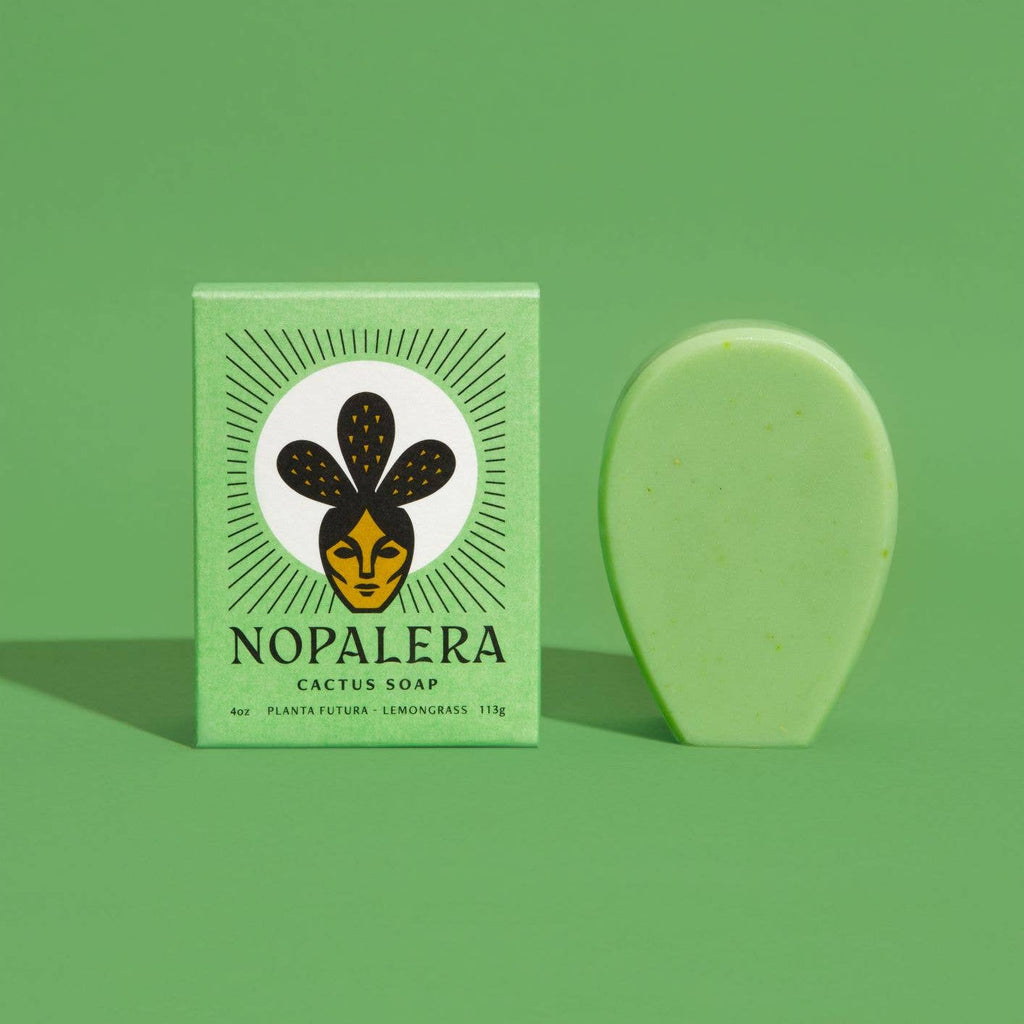 USA
Planta Futura Cactus Soap
Good For: All Skin Types, Whole Body
Our signature cactus soaps are handmade with plant butters and oils that cleanse and leave your skin moisturized. Inhale the subtle scent of lemongrass oil to calm the mind and plan for tomorrow.
Keep soap well drained between uses for long life.
4 oz | 113 g Vegan Cruelty Free Made by Hand Palm Oil Free No Synthetic Fragrance
We love this Latino, women owned brand based in Brooklyn, NY. The brand was founded to elevate and celebrate Latino culture. Their products are inspired by the beauty and richness of Mexico. Their inspiration comes from the nopal cactus, an ancient symbol of Mexican culture and one of the most sustainable, nourishing, and versatile plants in the world. You can eat it, make textiles from it, and use it to hydrate your skin and hair. It is strong, resilient, beautiful, and has always been here. Just like us.
---
Share this Product