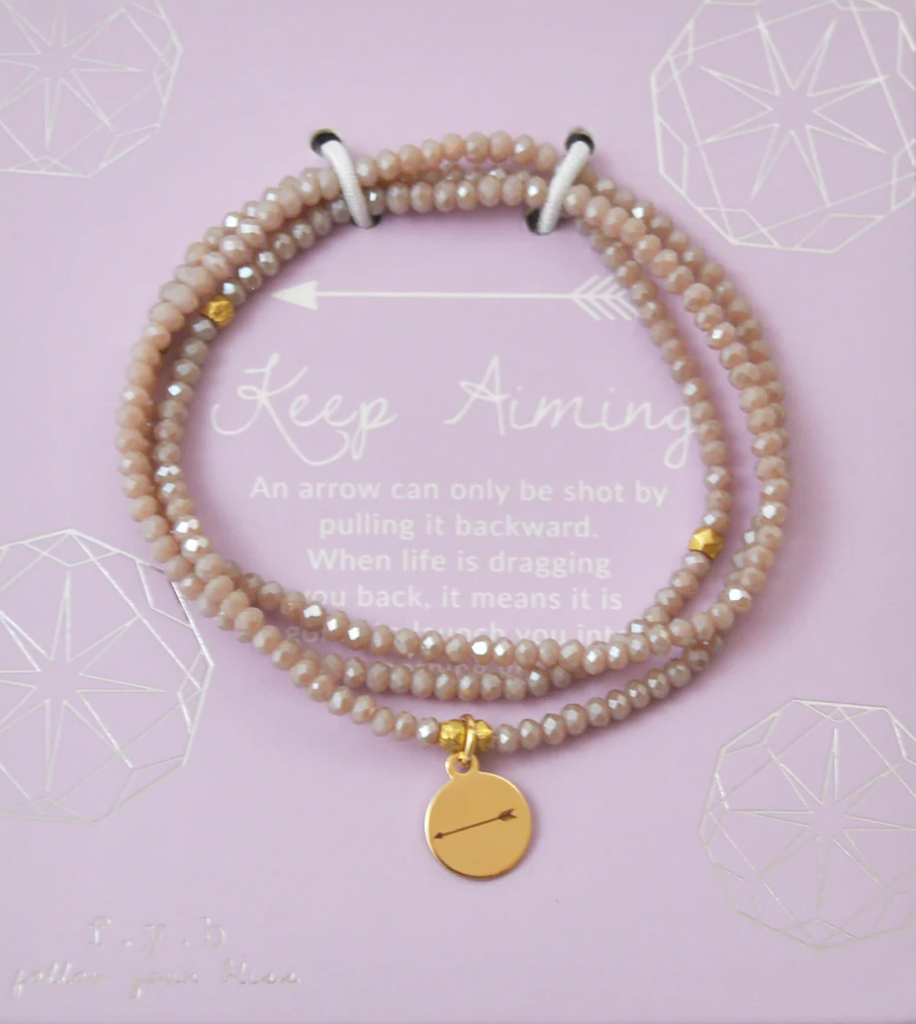 USA
Keep Aiming Wrap Bracelet - Nude
"An arrow can only be shot by pulling it backward. when life is dragging you back, it means it is going to launch you into something great"
18k gold plated stainless steel charm, 3mm crystal beads, gold plated accent beads, 20" stretch to fit. 
Designed and made in the USA. Your purchase supports a women-owned, AAPI business. This brand is on a mission to inspire others through uplifting messaging, mentorship opportunities, community building, and spotlighting female role models through the brand's book and social channels.
---
Share this Product