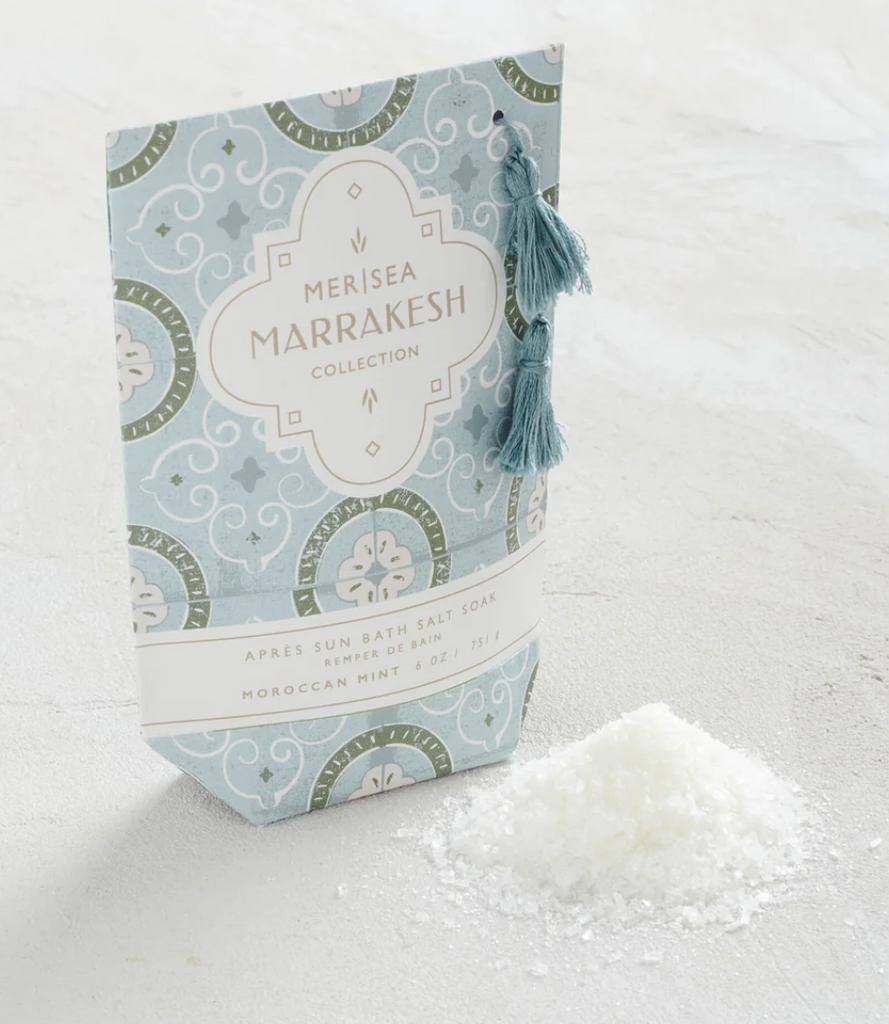 USA
Mint Bath Salt Soak
spearmint | bergamot peel | damask rose
With herbal tones of sweet spearmint, bergamot peel and damask rose, everything about our Moroccan Mint says let's slow down and appreciate the moment.
Brimming with mineral-rich salts, our bath salts create a soothing soak that helps calm inflammation and promote circulation—leaving you feeling relaxed and refreshed. Soften, Nourish, & Hydrate. We are always inspired by the soulful rhythms of the sea and its ability to renew the body and calm the spirit. Each of our products is a scented departure from an everyday function into a delightful ritual. We have formulated our bath and body collection to focus on nutrient-rich ingredients that are packaged to be thoughtful gifts. Available in our three Moroccan scents, our soothing salt soak is in a 6 ounce resealable bag inside the packaging of sun-washed colors and patterns. We call this wrapped-and-ready-to-give.
Made in the USA
ABOUT THE BRAND:    MERSEA's story began in 2013 with singular passion in mind: Travel, and the nostalgic scents that come along with it. Fascinated by scent's ability to transport the body and soul to places old and new, this led our founders to uncover the creations of artisan found in corners around the world. Now, MERSEA is no longer exclusively a destination for scents and self-care, but a curated collection of travel essentials crafted entirely for your journey—wherever you may go.
---
Share this Product