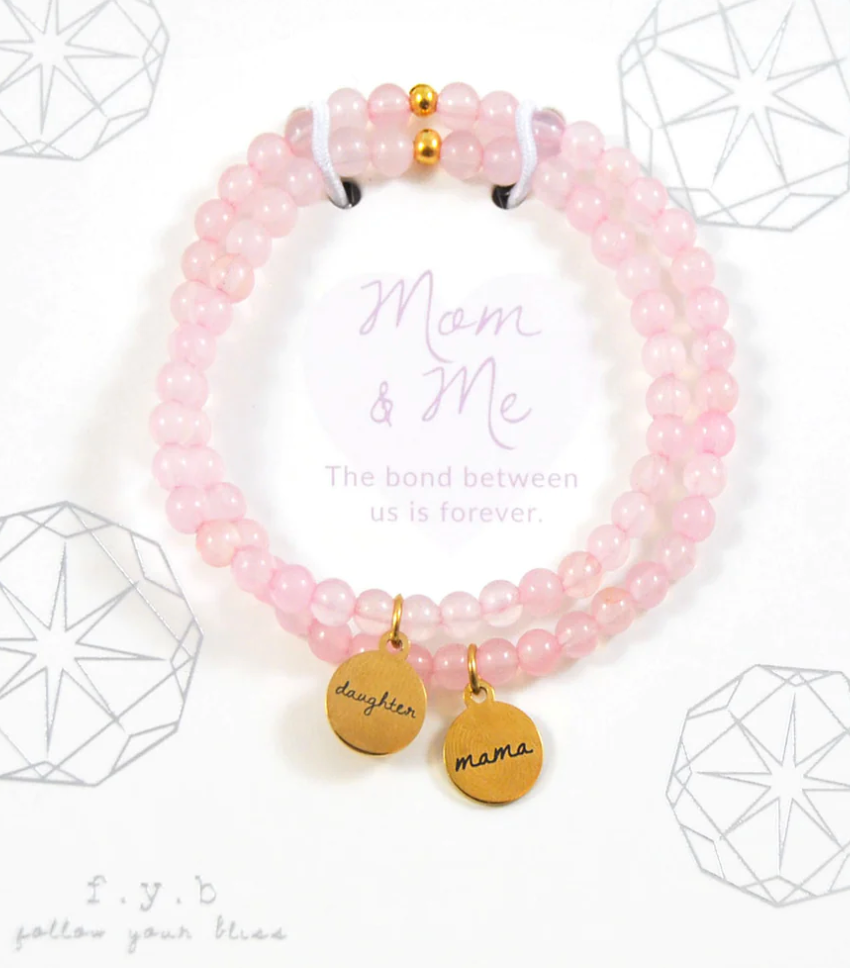 USA
Mom & Me Bracelet Set - Rose Quartz
"The bond between us is forever." 
One for you and one for your little, our mom and me friendship sets are the sweetest bracelets to wear together. Each set comes with one adult-sized bracelet 6.75" and one child-sized bracelet 5.75" 
Rose Quartz is the stone of love. It is said to aid intuition and emotional balance, comforts the heart from all wounds, and enhances both self-love and romantic love, positive outlook, joy, and oneness.
Designed and made in the USA. Your purchase supports a women-owned, AAPI business. This brand is on a mission to inspire others through uplifting messaging, mentorship opportunities, community building, and spotlighting female role models through the brand's book and social channels.
---
Share this Product