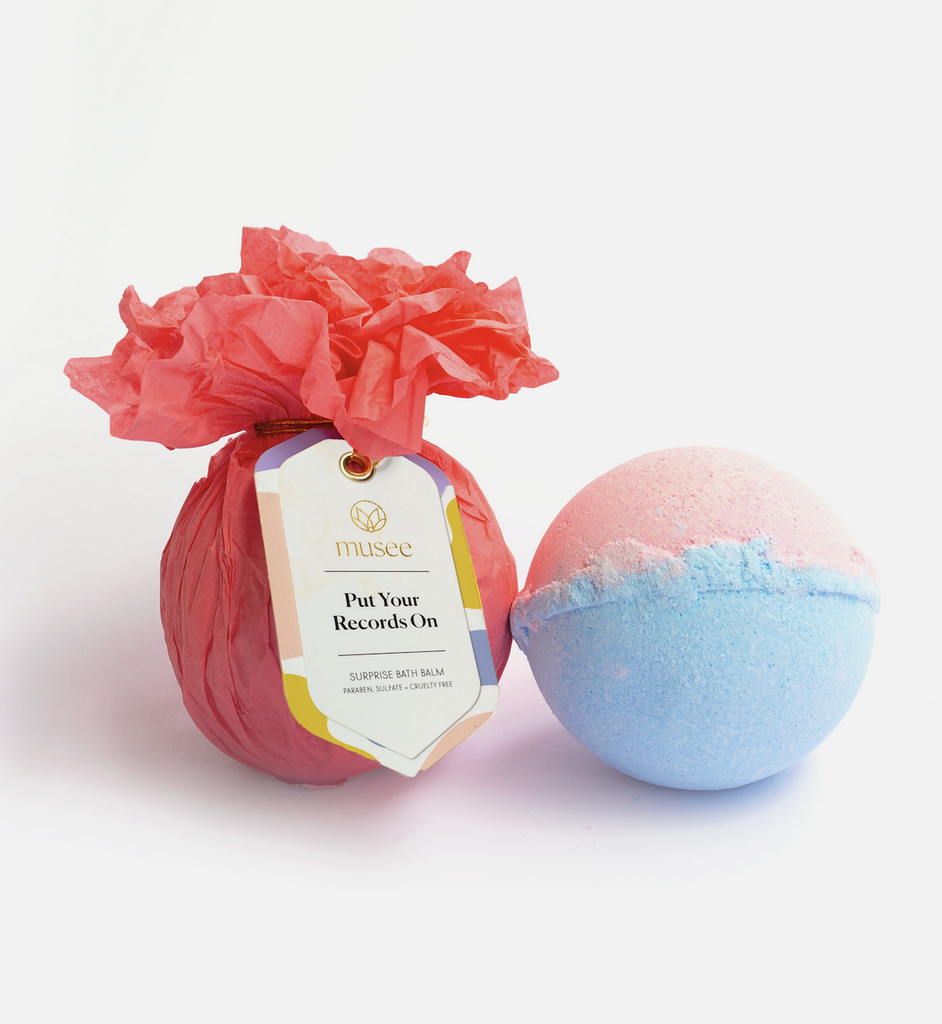 The Flourish Market
Put Your Records On Bath Bomb
Girl, put your records on, tell me that favorite song! Singing inspiration left and right with our all new passionfruit bath balm with swirls of pinks and blues as the tunes keep your toe tappin' in the tub!
Ingredients: Sodium Bicarbonate, Citric Acid, Epsom Salt, Olive Oil, Fragrance Oil, Grapefruit Essential Oil, Coloreze Fragrance: Passionfruit Surprise Inside: Record Magnet
Musee's profits are invested in helping build and restore people's lives and communities in hopes that we inspire change in the world. Help us change the world one bath at a time. We hire women in recovery, individuals with disabilities, and people who have suffered from chronic poverty.
---
Share this Product