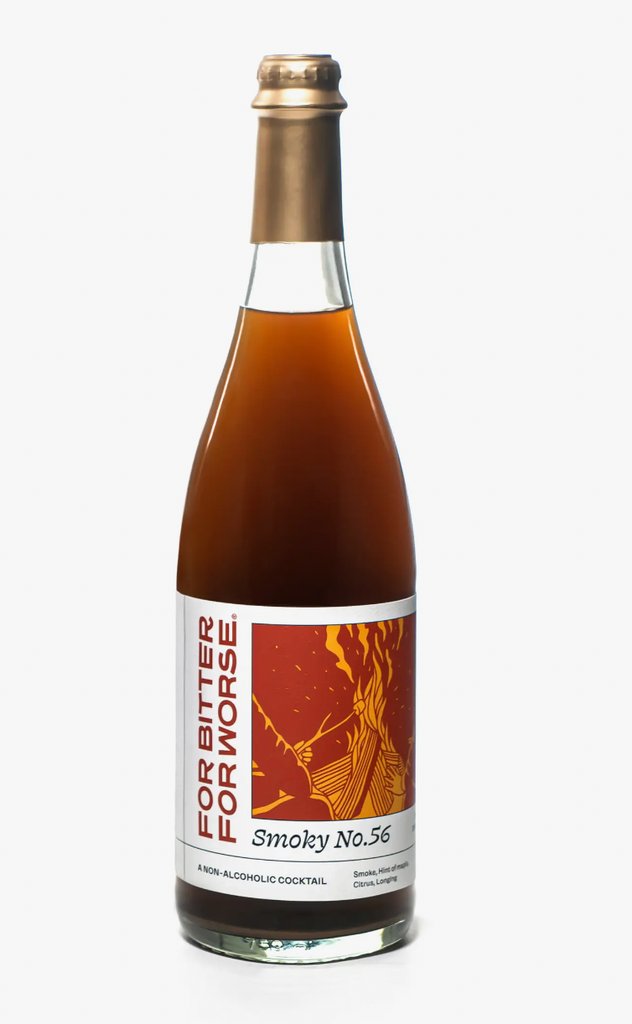 USA
Smoky No. 56 Mocktail Mixer
Smoky No.56 is our soulful, potent sipper, suited to the fireside table. This drink might remind you of the friend who tells you like it is—and then gives you the biggest, most accepting hug—the friend you'll stay up late with, murmuring your deepest yearnings.

WE TASTE: Smoke, Hint of maple, Citrus, Longing Serve: over a large rock with an orange peel, or as a base for mixed cocktails—everything from bloody Mary to tiki drinks (really!) 750 ml (6 servings).
About this brand:  This USA based company makes complex cocktails with love, not alcohol. They use a patent-pending "reverse bootlegging" distillation process to achieve unparalleled depth of flavor as an alternative to too-sweet mocktails. With no adaptogens or lab derived ingredients, their drinks are the ultimate inclusive beverage: people abstaining from alcohol can simply pour them over ice, and those who wish to "spike" may do so. Everyone can enjoy the same drink together! 
---
Share this Product