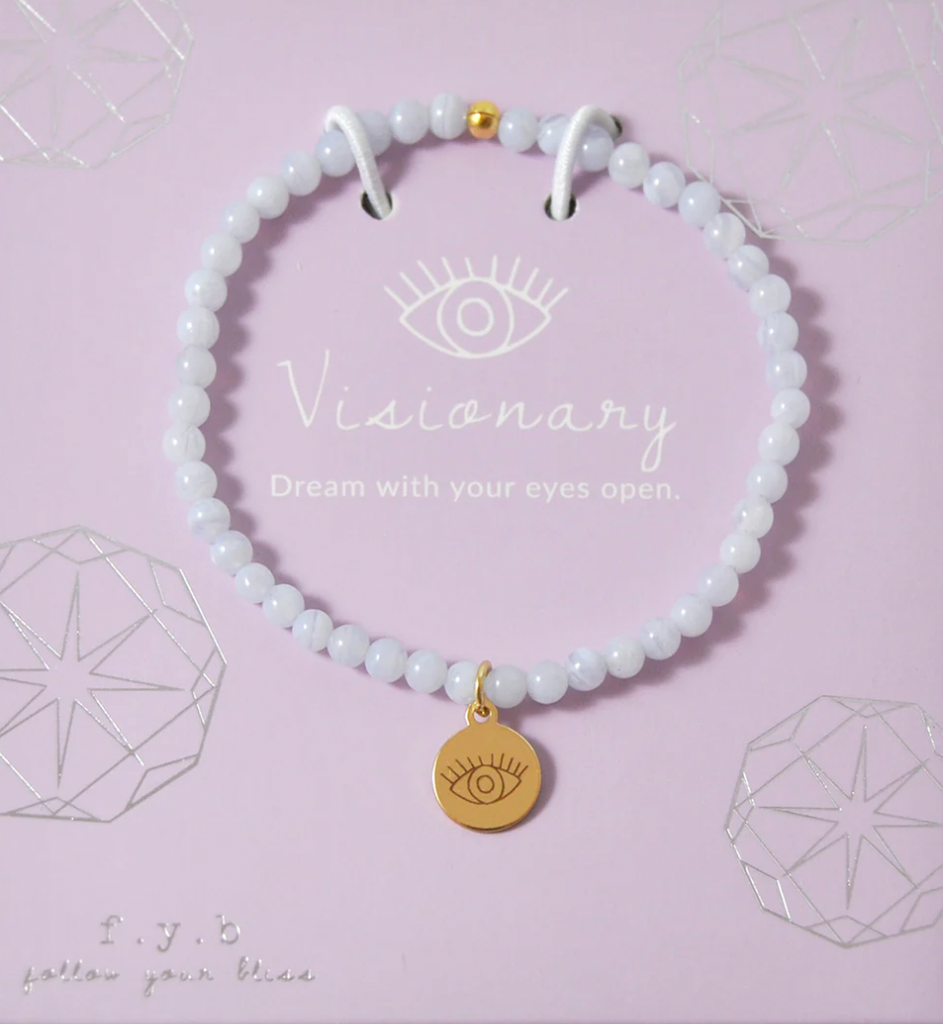 USA
Visionary Bracelet - Blue Lace Agate
"Dream with your eyes open."
Blue Lace Agate is a gentle, calming stone that brings tranquility and grace. It's considered a happiness stone from the harmonious energy it brings as well as one of hope.
18k gold plated stainless steel charm, 6.75" stretch to fit.
Designed and made in the USA. Your purchase supports a women-owned, AAPI business. This brand is on a mission to inspire others through uplifting messaging, mentorship opportunities, community building, and spotlighting female role models through the brand's book and social channels.
---
Share this Product